All sorted now.
Over Halloween, we took a break to Dubai. Before I went, I found these guys online
Cant recommend them enough. All communication and booking was done by email and no deposit required, just pay on the day. In the price, everything is included, kit, bike, fuel, guide, etc etc. All I had to bring was me.
I arrived at 0600, yes thats not a typo.......6am, and met Brad, a really laid back dude, who got me fitted out with all the kit. Not knowing what to expect, all the equipment was virtually brand new, except the boots which had seen some mileage.
Got the leg guards and upper body armour, boots, a helmet in the correct size, goggles, a moto x top and trousers and a CamelBack filled with ice cold water. You could have any colour of clothing as long as it was ORANGE..........So you know what is coming next
After I got changed, I went outside and this is what I was given for the day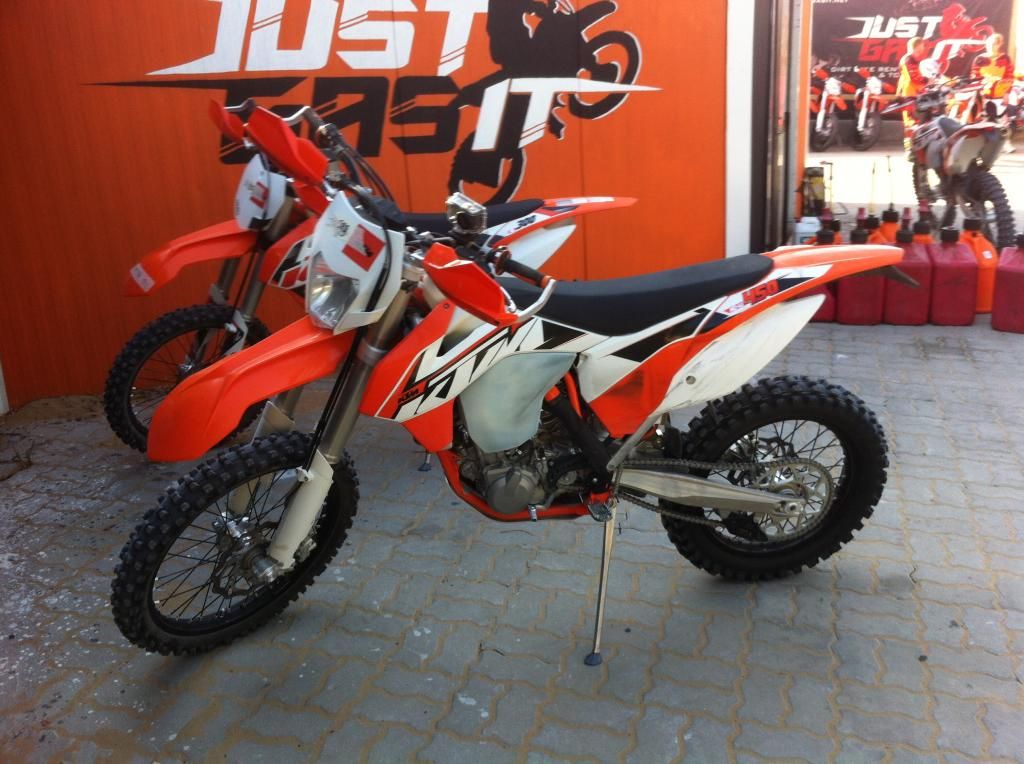 A KTM 450 with just over 300kms on the clock


Some of their fleet of 2015 models. There was about another 20 bikes in another garage again all new.

I had brought an action cam and a mount with me which attached to the handlebars. These photos are stills taken from the recorded video footage.
I was then introduced to Shadi, who was to be my guide for the duration. Some other guy had also booked on the safari, but didnt turn up, which was all the better for me, 1 to 1 instruction. ;D
So, after the usual safety brief etc with some basic instruction on desert riding, off we went
Leaving the yard with Shadi around 7am

The pace was fairly moderate for the first 15 minutes or so, just so Shadi was sure I could ride the bike and that I had grasped the basic techniques as discussed earlier. At this point I made my first use of the CamelBack. I was surprised how thirsty I was.
Then off we went again, but the pace was somewhat quicker now.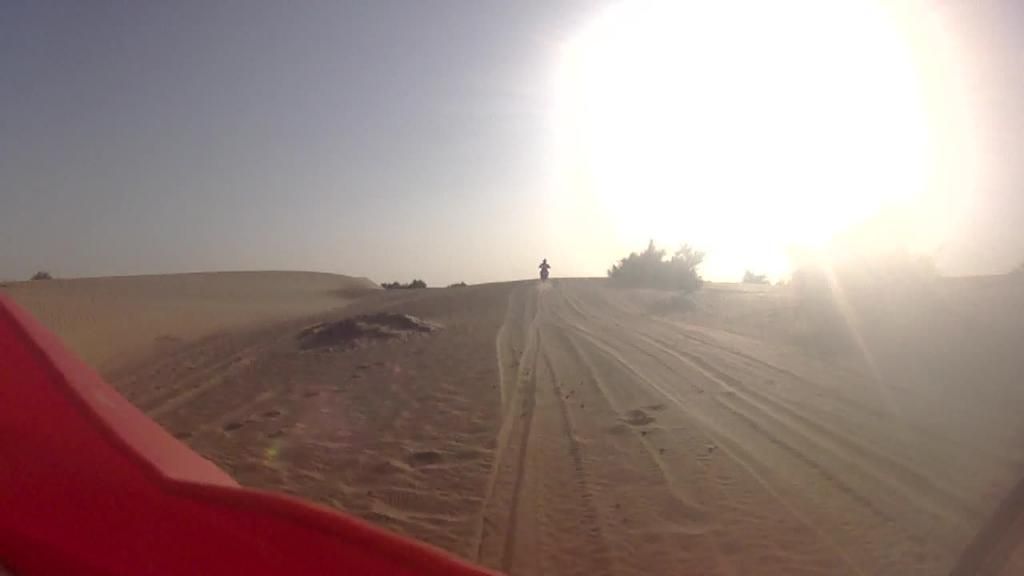 Just ahead of Shadi you can see a nomad and a camel. The rest of the camels are out of shot to the left of the picture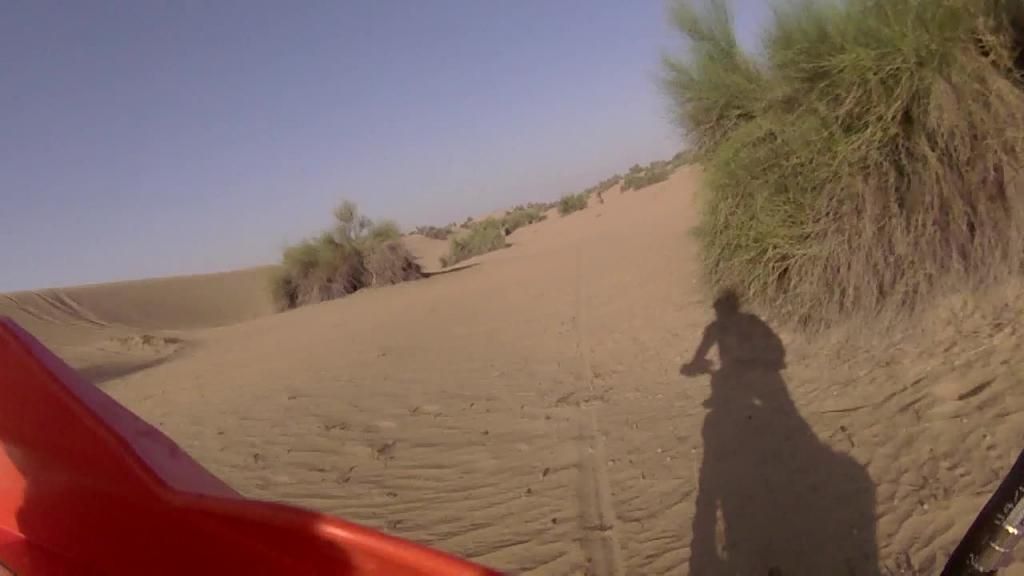 A short stop for water


Shortly after moving off from here, I had my first 'Off'


Heading back to the yard


After a well deserved COLD shower I got a photo with Shadi and the bike I rode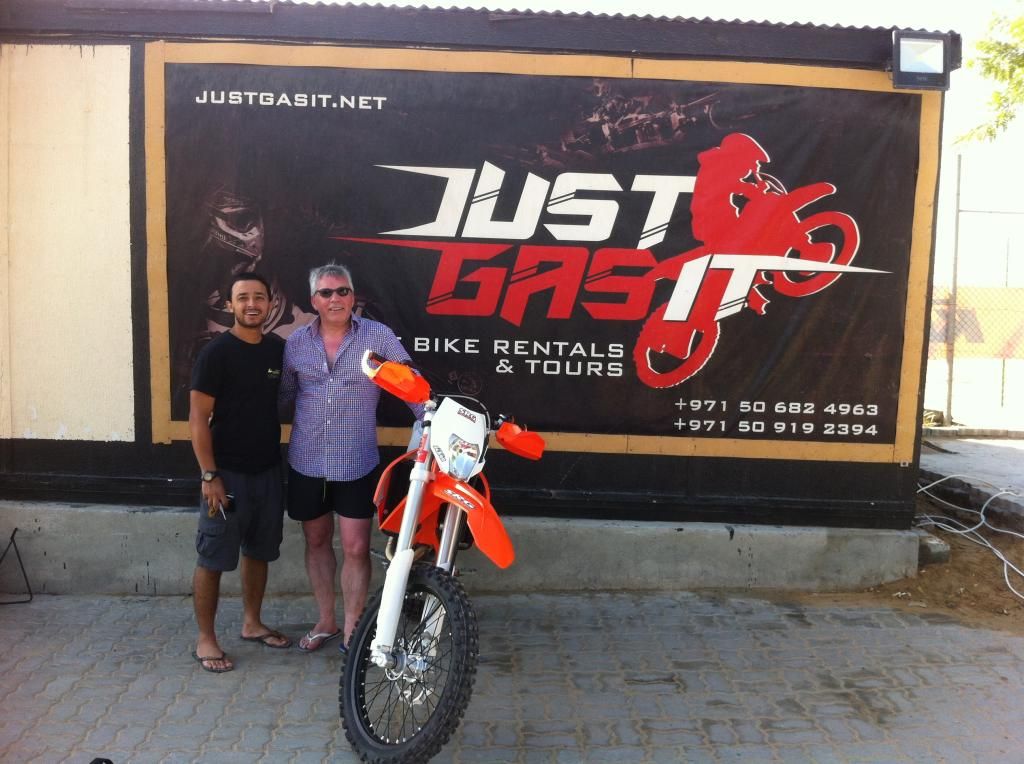 If you ever get the chance to do something like this DO IT
I was out in the actual deset for several hours only stopping for water. I was back at the hotel for 11am and spent the rest of the day recouperating by the pool as I was totally KNACKERED| :o But possibly the best days riding I've ever had ::)