Was following a thread for the Drive Mode Dashboard on the ADVrider site https://advrider.com/f/threads…oard-for-android.1425433/ Looks like a useful app for acting as a launcher for stuff you might use on your phone as you go along. You get 6 buttons to allocate to whatever you like - I have my music player, couple of mapping apps, messaging, What Three Words and iOverland. Saves fiddling. It also has a basic speedometer and trip meter, along with a compass.
No mapping program is perfect, and as we found out on the South America trip it's bloody useful to be able to consult a different map quickly if you're being led wrong by the one loaded into your Garmin.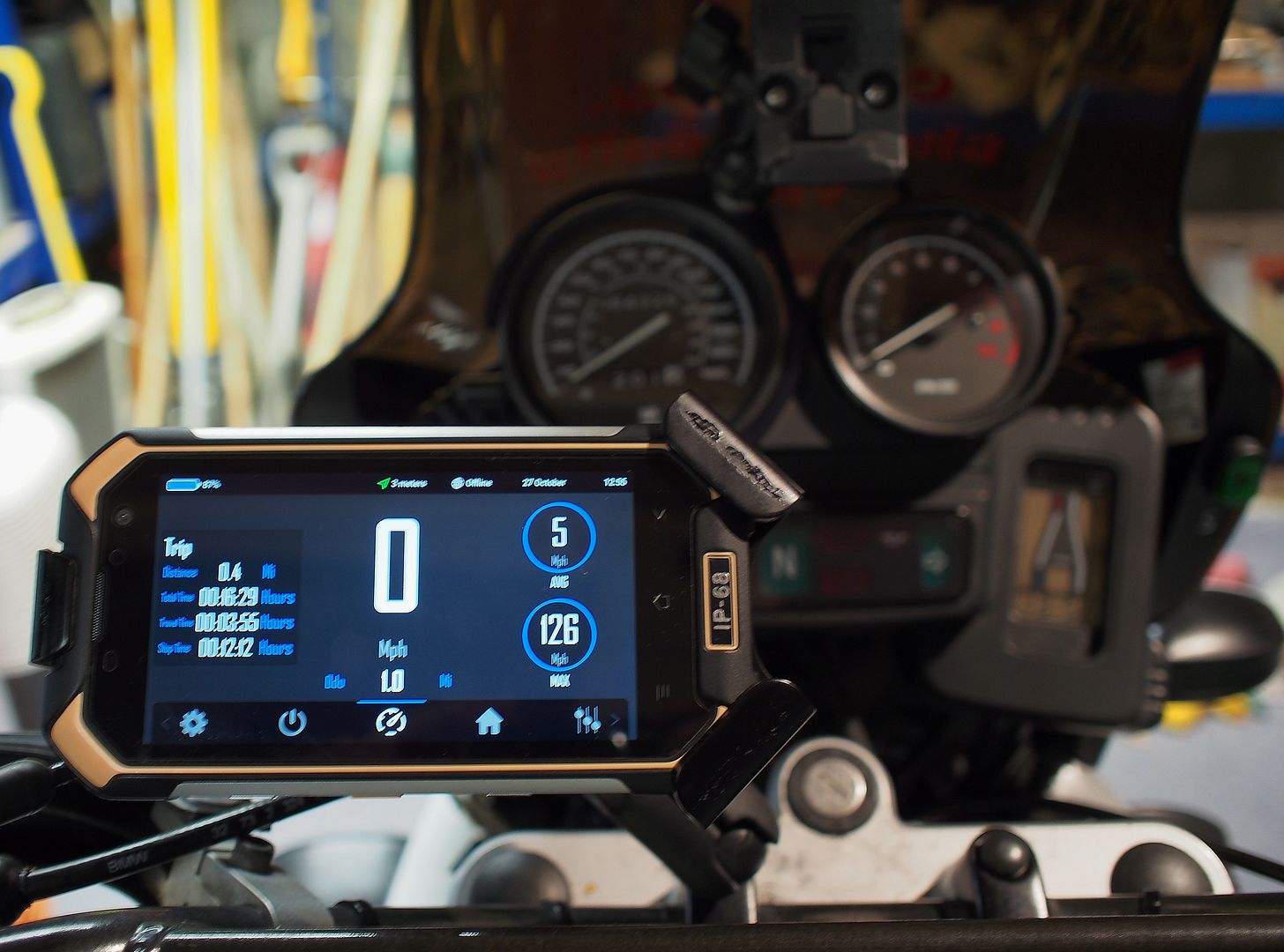 The paid for pro version has loads more functionality - inbuilt mapping, tracking, 'tulip' roadbook for rallies etc etc that would be of interest to those going well off the beaten track, and you can get harware too - a handlebar controller (nice to be able to zoom and move a map withou taking your gloves off) and a 'rugged' tablet as well. How cool does the tablet look? https://www.thorkracing.com/en/carpe-navigation/
OK, this might be more applicable to remote travelling, but with our reliance on GPS I quite like this app. Just need to fiddle around with the layout to make the most of the limited space on my screen.