2016 Ride Report
The trend, over the last few years, is that I cover fewer and fewer miles on two wheels as I pile on the years
Over 2016 I didn't even cover 12k miles on my bikes, so the trend continues . . . . . . but the miles I cover are nearly all fun ones.
The machinery over the past year has changed around a bit – surprise, surprise NOT, with only my BMW F800GS being the constant in my garage. I started 2016 with 3 machines resting under cover, the afore mentioned F8GS, it's physically smaller brother the F650GS twin, and finally the Honda CBF1000.
Being fickle and a male, when spring time comes around I find myself looking at the stable and then at what else is out there . . . . . . . and 2016 saw me finally throwing a leg over and getting a ride on a Suzuki DL1000V V-Strom. I'd eyed these machines since there re-launch back in 2014, having ridden several of the early models, but never been convinced to buy one. So, after a visit to the Scottish Bike show in Edinburgh in March, where I finally got to sit on a Strom, I popped into Cupar Motorcycles in . . . . . . Cupar, to test ride one of the beasties. I found the machine to be much improved over the early version, and so the hunt for a good second hand one began.
But I digress – my 2016 riding year in chronological order:-
March – As already mentioned I paid a visit to Edinburgh and then Cupar, to view, caress and dribble over the latest machines that I'd been reading about since all the fancy bikes shows around the world in 2015 had introduced us all to the forth coming two wheeled wonders that the different manufacturers had kicked out. As well as the well petted V-Strom, I got to sit on and fiddle with the latest Honda carrying the Africa Twin name – the CRF1000L. I still think there are a lot less financially testing bikes out there with very, very similar attributes to the CRF (refuse to call it an AT), such as the 1000 V-Strom and the F8GS, to name just two.
On that ride I was accompanied by eldest son and another local rider from this corner of the island. The local rider got swallowed up by the crowd at the bikes show and was not seen again till I got home! The usual route south from our north-east corner was taken – Tomintoul-Lecht-Braemar-Glenshee-Perth. A similar route got us home again – would be a waste of precious riding time to travel up either the A9 or the A90!
[glow=red,2,300]April / May – Taffy Dakar[/glow]
April / May saw the fruition of a long planned but poorly executed plan to attend the Taffy Dakar off road orienteering thingy down in much Welsh Wales. The 'ickle F650GS was my ride of choice for this foray south, as the same machine has successfully got me to and from Ireland in 2015, doing the Paddy Dakar en-route in the process.
I'd planned on camping at various sites as I wended my way south, but a very kind giant offered me a bed for my 1st few nights south of the wall – Cheers Austin & Anne. Not only were they great hosts, but Austin offered to lead me astray on some of the rougher sections of northern Englandshire – RESULT
Ready for the off . . . .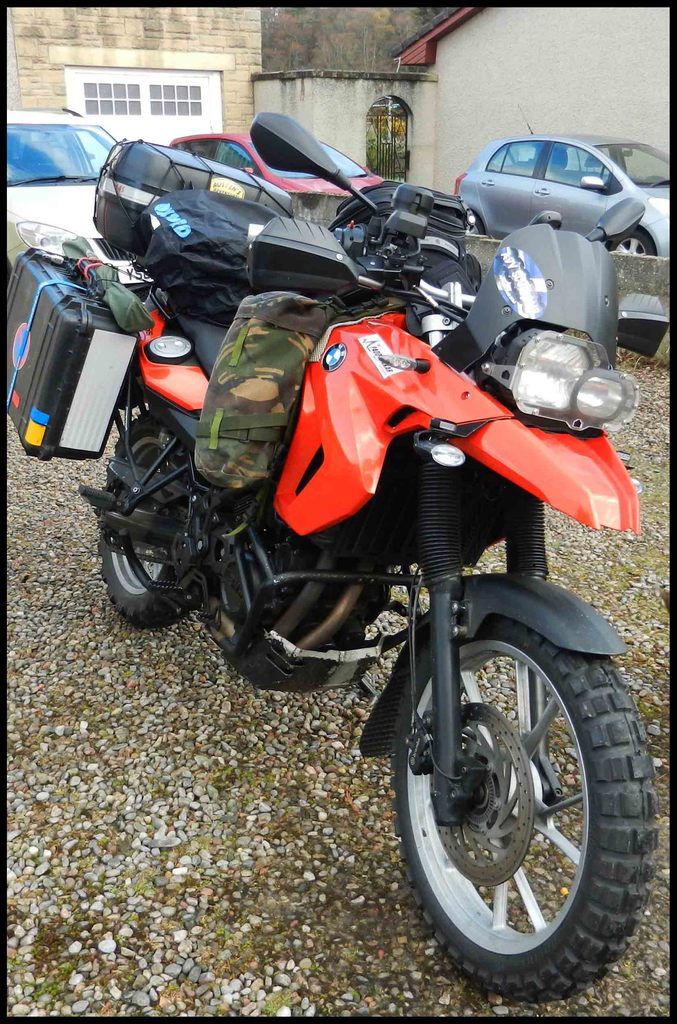 Hartside – decided to take a scenic route to my overnight stop, including a gritty climb up to Hartside Café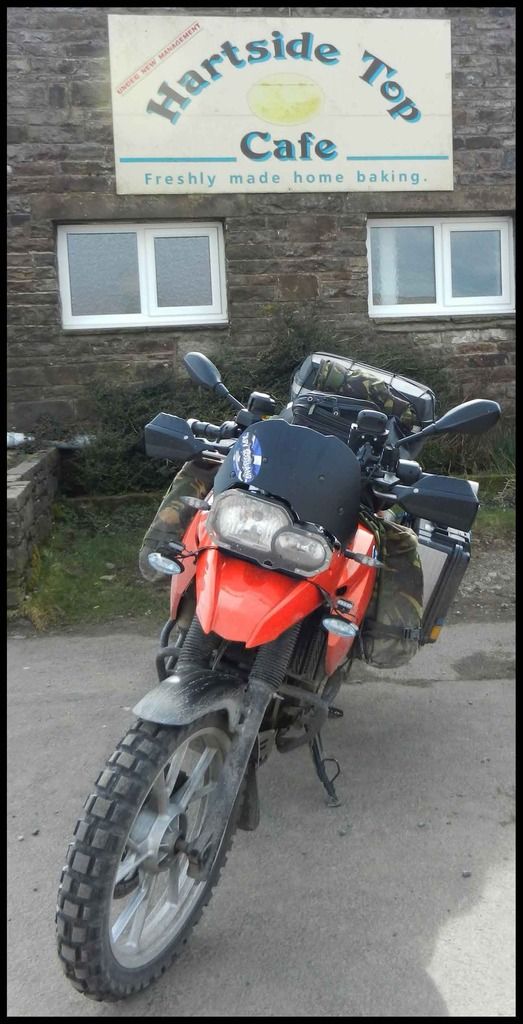 Salterfell – Austin & I took in the air from several thousand feet up . . . . . and some snow showers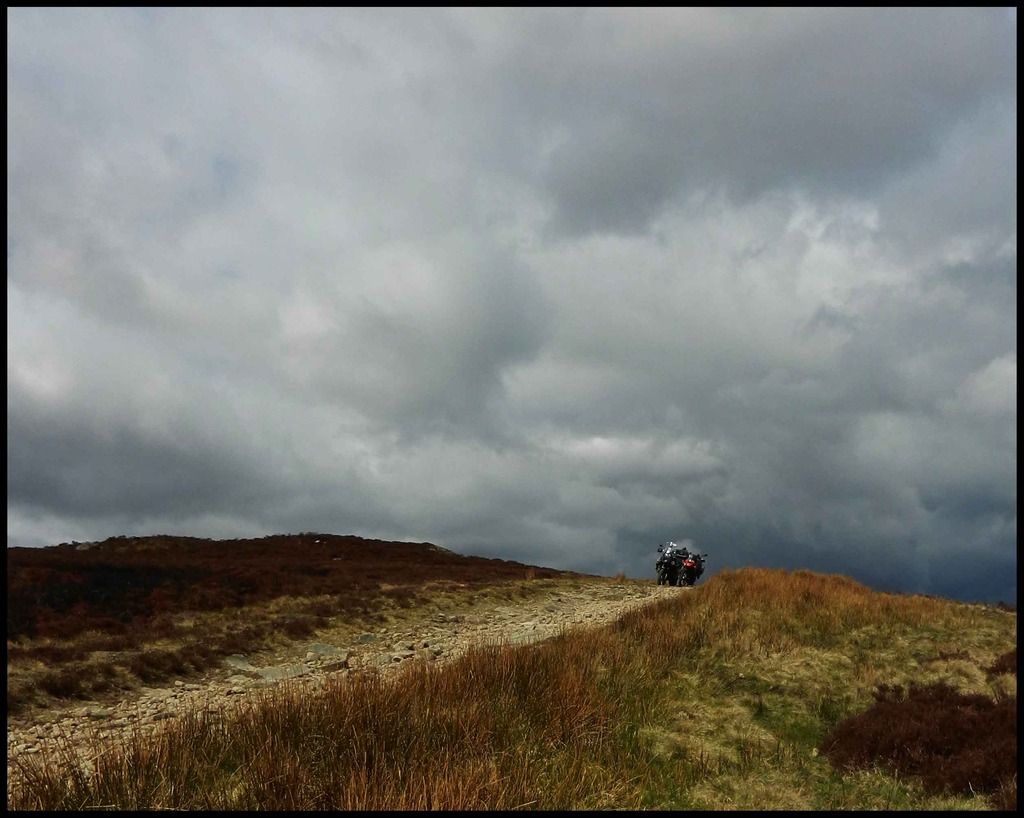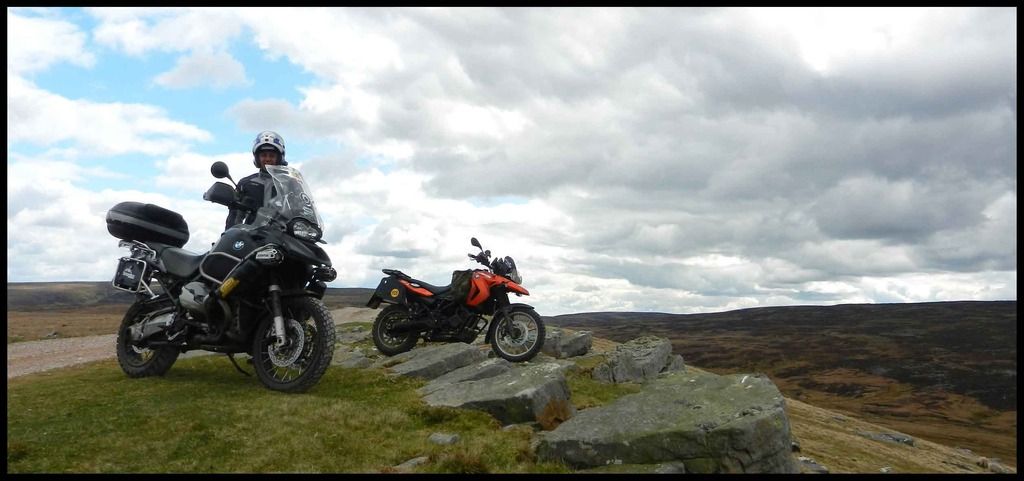 Once we had washed off the crud from our play time, I was fed & watered yet again, then put to bed early, cos not finished with keeping me entertained as I wandered south, Austin had arranged a Gentlemen do Lunch run with several other less time stressed individuals the next day.
So, bike re-burdened with my worldly goods, Austin led me hither and thither, picking up other riders as we wended our way down lanes, byeways and the odd motorway, finally being led into Much Welshness Wales by a demented Tom Tom following Yorkshireman – Hi Phil.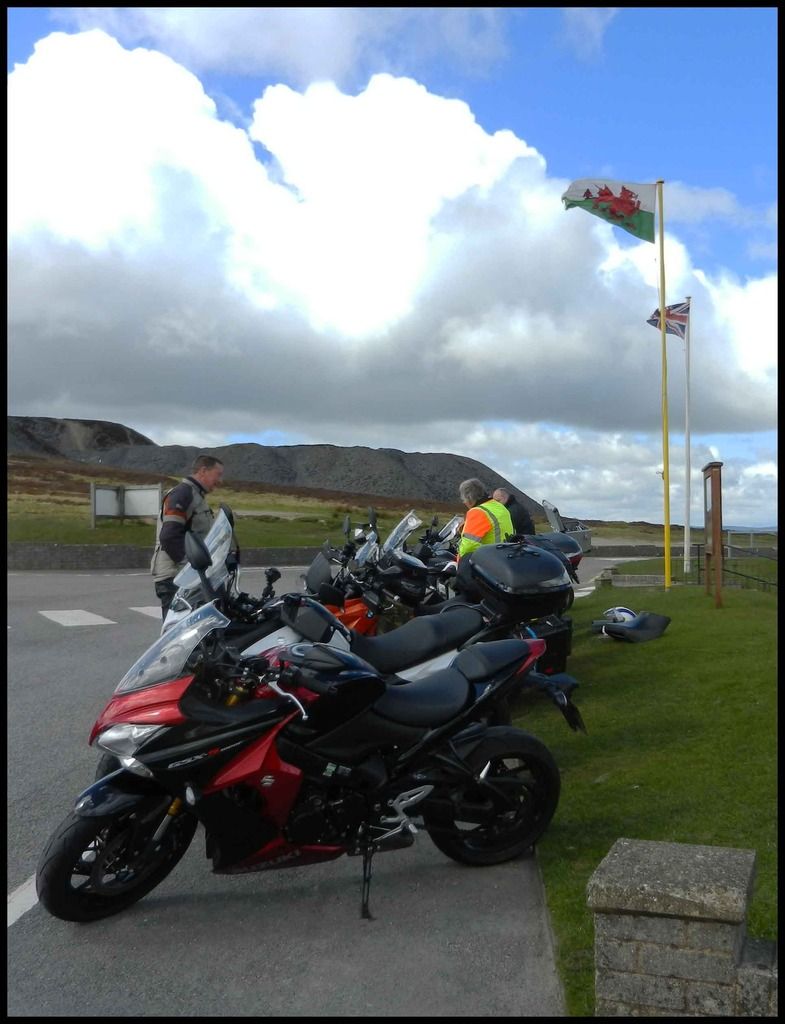 And onto some scenic water catchment device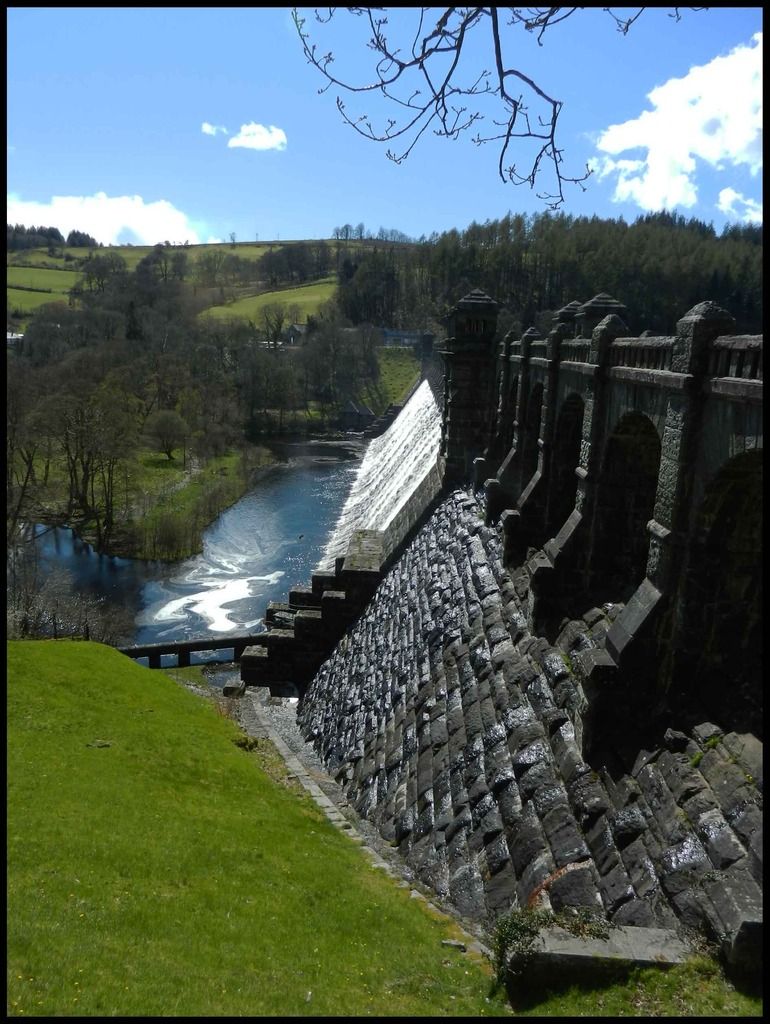 Deeper into the hinterland of Much Welshness we wended, thankfully slowing to a stop at Bala, my 1st planned overnight under canvas stop. Here I proffered my thanks to all in attendance for the pleasure of their company during the day, and a hearty thanks to Austin for his open door policy to wandering Welshman from Scotland.
The Welsh weather acted a bit like its Scottish name sake, in that it threw nearly every type on water condensate at me over the next 24 hours, from the mildly liquid foggy kind, through the persistent downpour kind and onto the hard, lumpy and not very fluffy kind – hail & snow.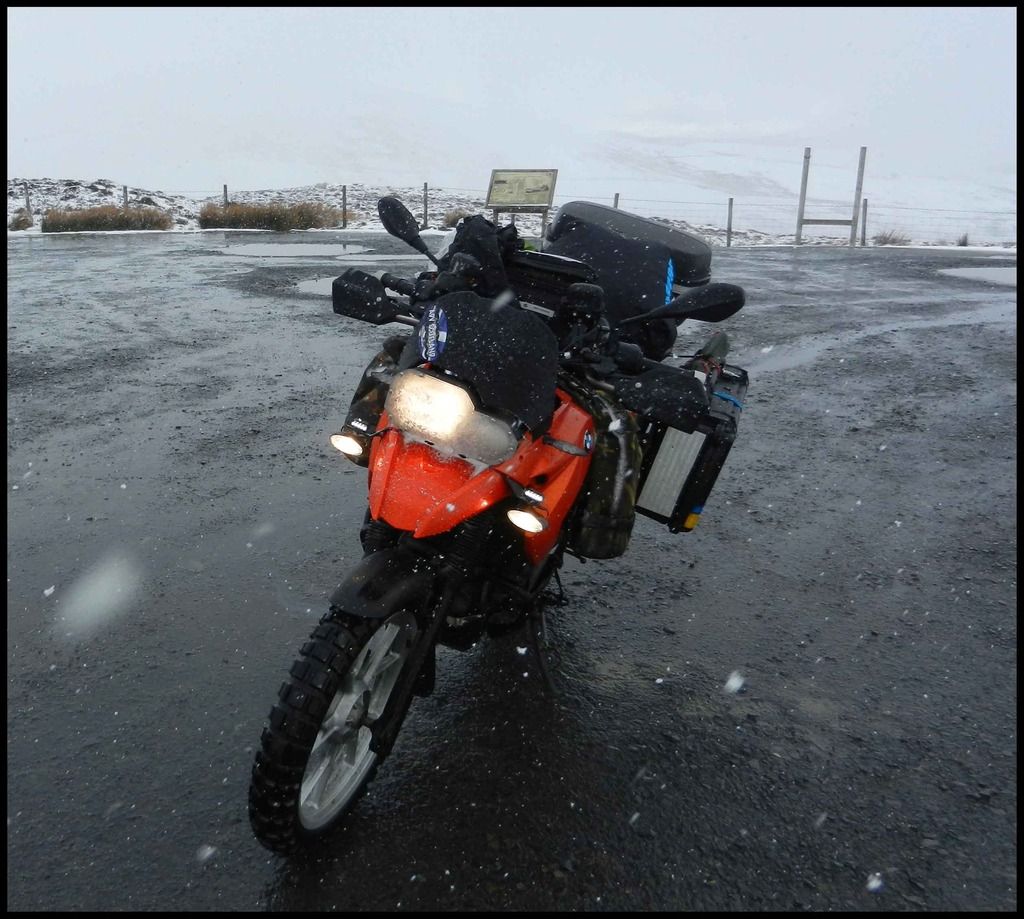 Brecon Beacons weather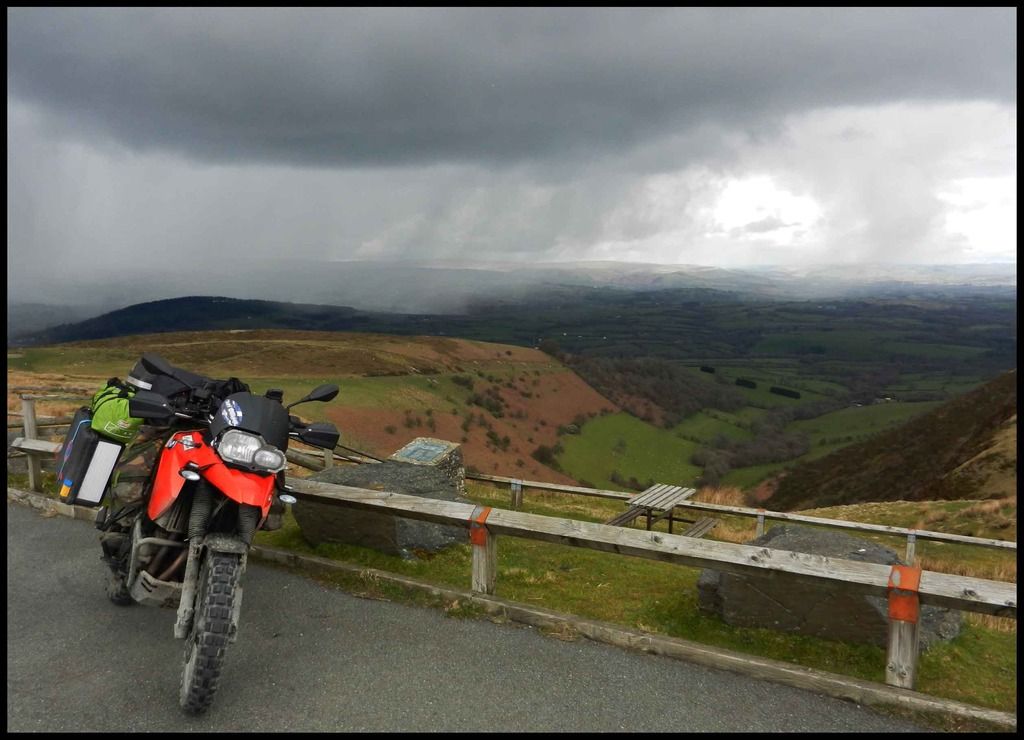 I eventually found my way into the valleys of my birth – well, a little north of them, but a darn sight closer than Scotland, and secluded myself into the abandoned house that my sister calls home when she's not in Spain soaking up some UV's. Was still better than a snow & hail lashed tent.
And so onto the Taffy Dakar, west of my resting location and a little north of Swansea. I wandered over to the site the day before the event, planning to pop back to my sisters and grab my camping gear later in the day. The organisers were busy organising and setting up, so I wandered off into the hills and valleys to get a dirt fix before heading back to get my camping gear. After getting the little beemer very dirty yet again I headed east to collect my gear.
Chris Corks 2016 Dakar machine

The Irish contingent travel in style

Proper lightweights

However, I did a silly thing and took a long look at the weather forecast for the coming weekend that included my return north travel day – feck – more freezing weather on the Saturday and even wetter than my ride south on the Sunday.
Call me what you will, but self-preservation and the knowledge that I can always pay a return visit put me in a mind to head north on the day of the rally rather than getting well drenched on the M50-M5-M6-M74 as I attempted to cover the short 580 miles ride home. So I didn't actually DO the Taffy Dakar, but I got a mug ;D
[glow=orange,2,300]May – ADV Scotland Rally at Strontian[/glow]
A routine has now been established whereby many ADV Scotland forum members gather in the hills to the west of Fort William – Strontian campsite.
On route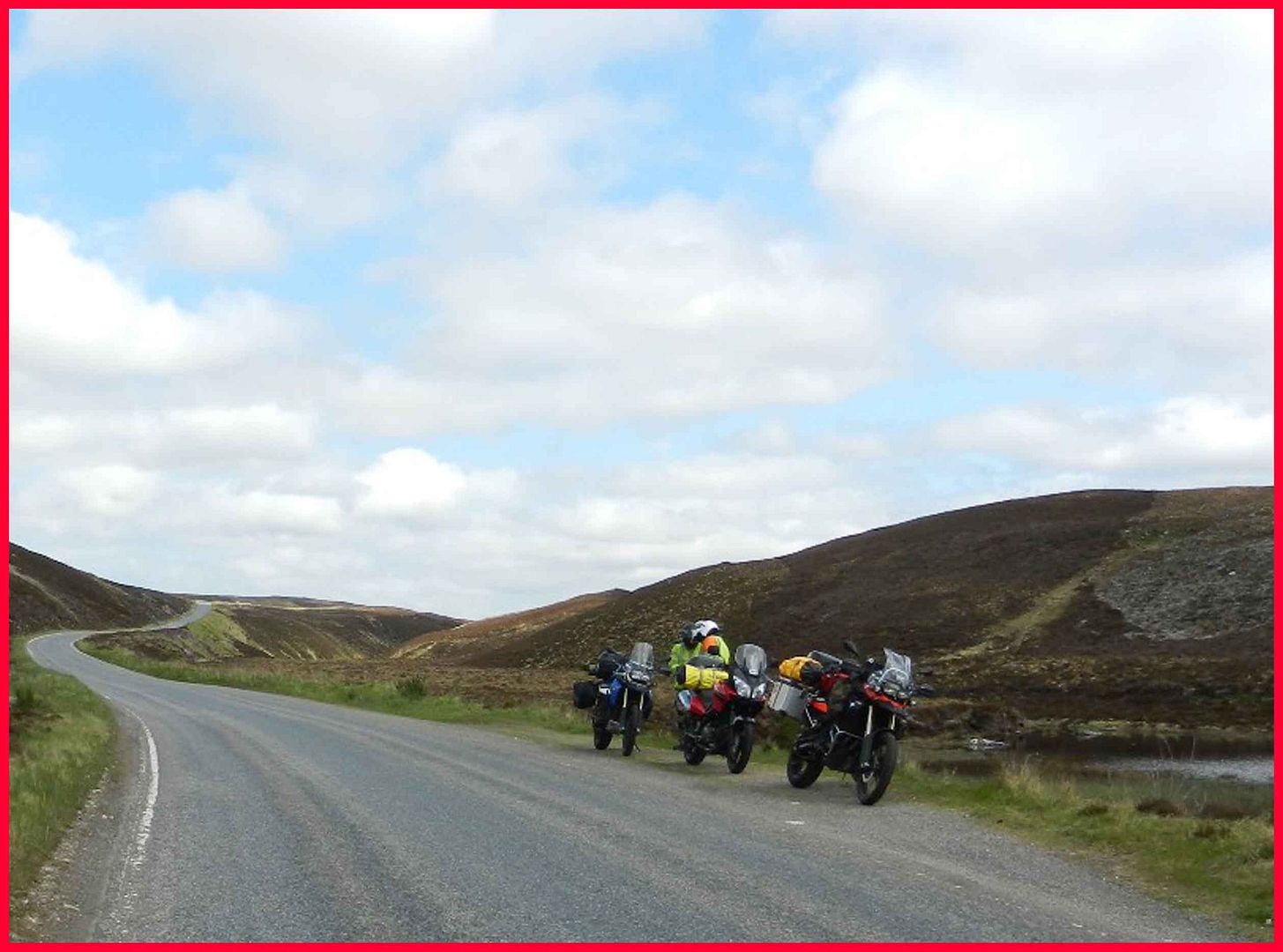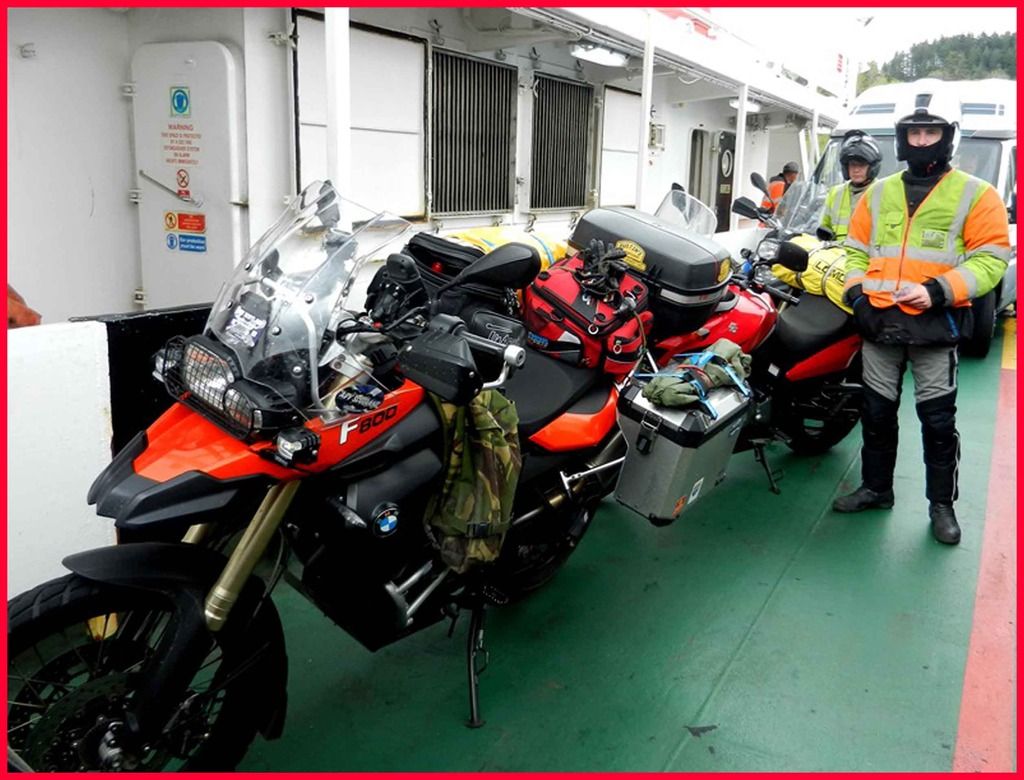 In its 3rd year, this little do gathers many like minded individuals from all over the country, to allow the discussion of the contents of the testicular sack whilst quaffing many types of alchofrolik libations. We also get to ride our bikes a bit in the forests and lanes that slither around this, the most westerly part of the UK.
I took some idiots onto a bit of private land to get muddy, which was very nice . . . .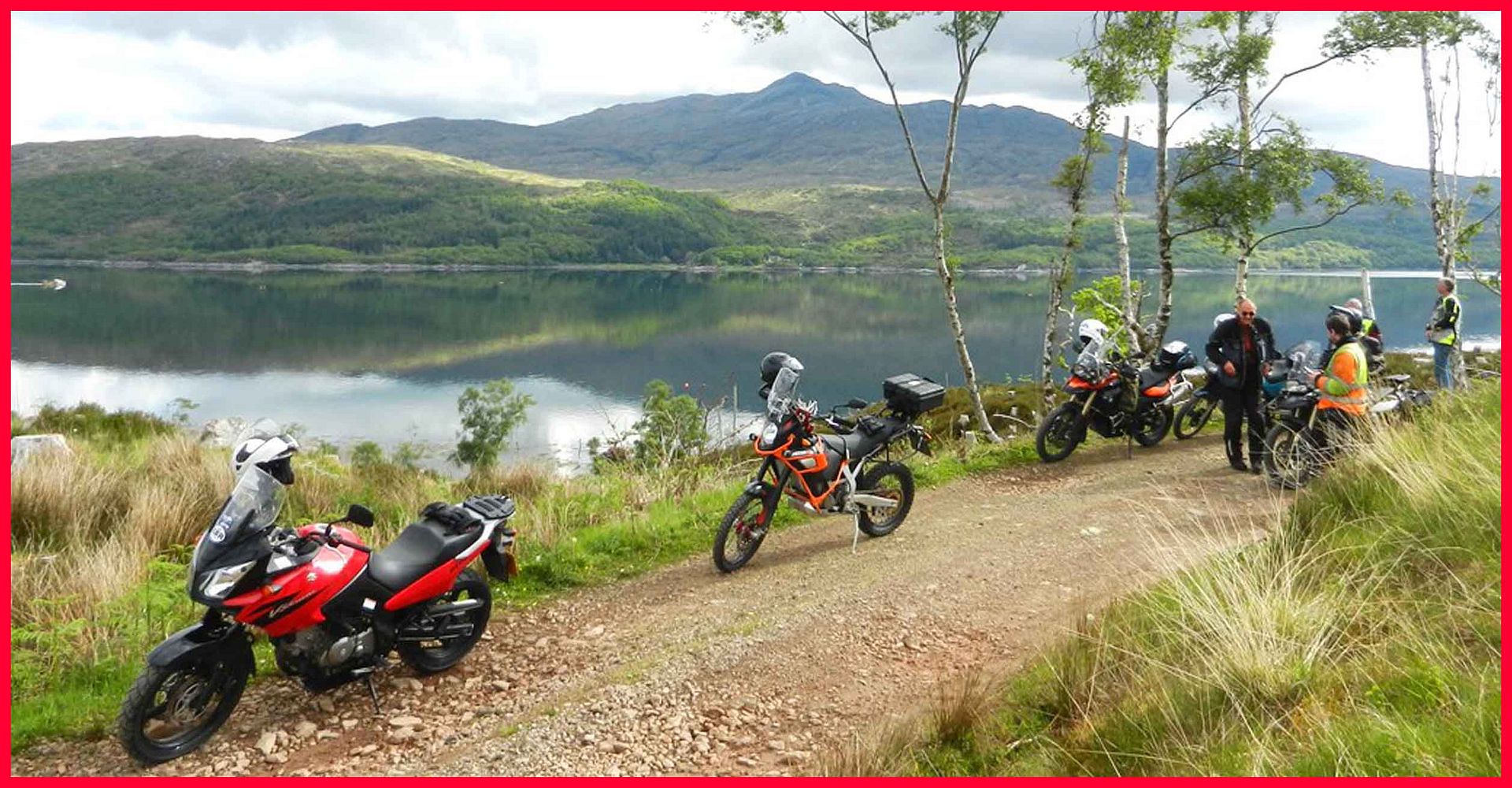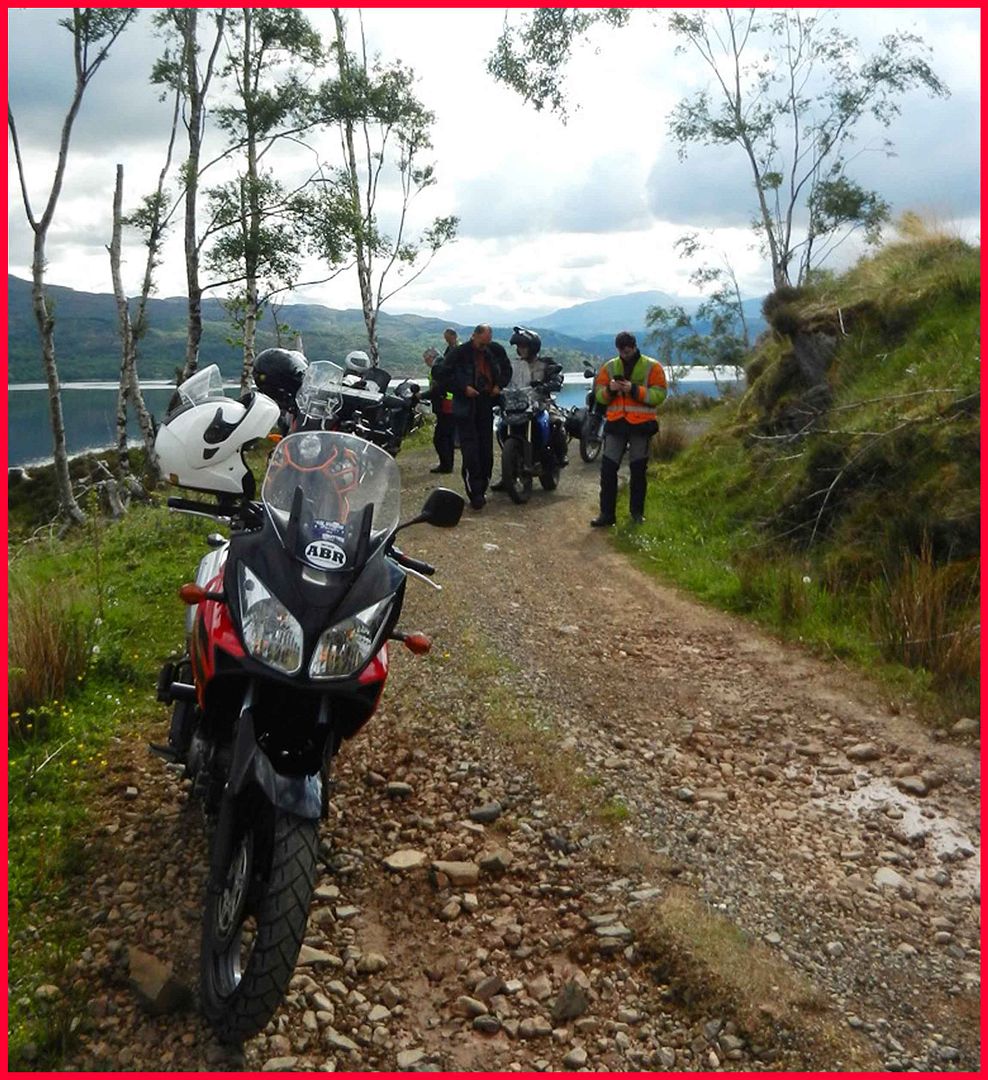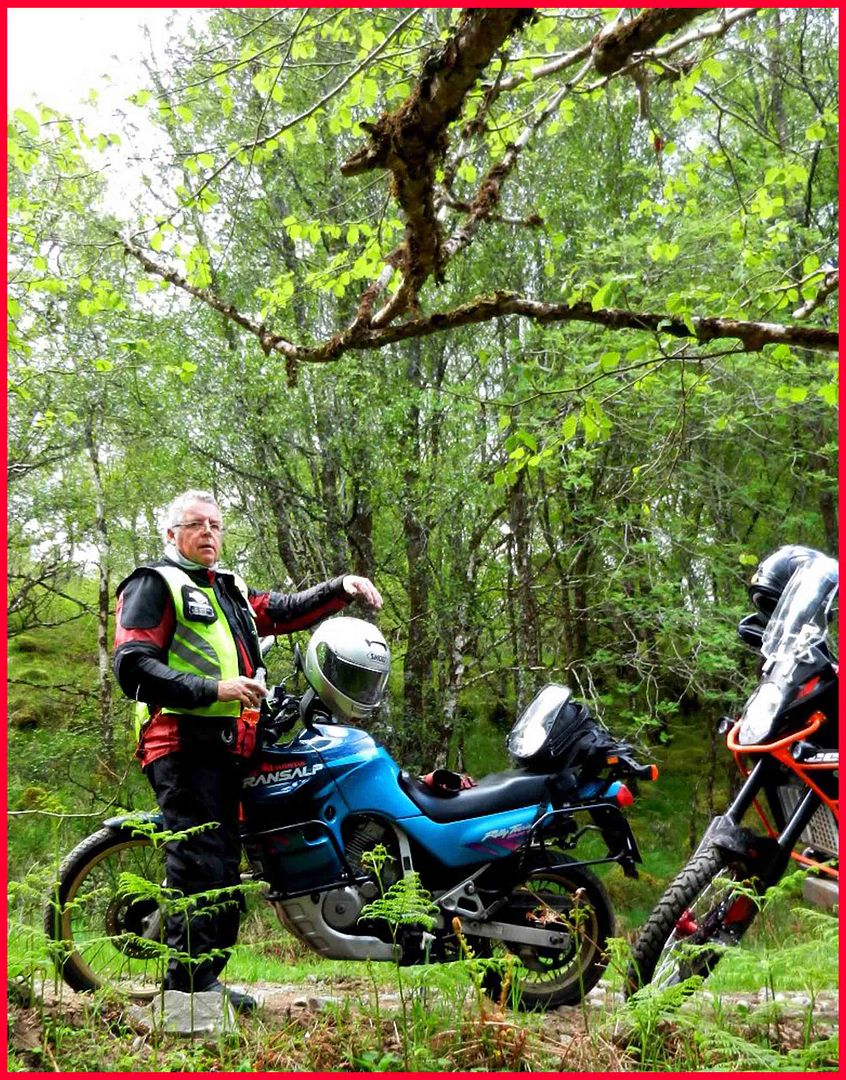 . . . . . . and then I led my offspring plus a few others further west to view the very large rotating light that stands on the furthest westerly point of the UK . . . . . .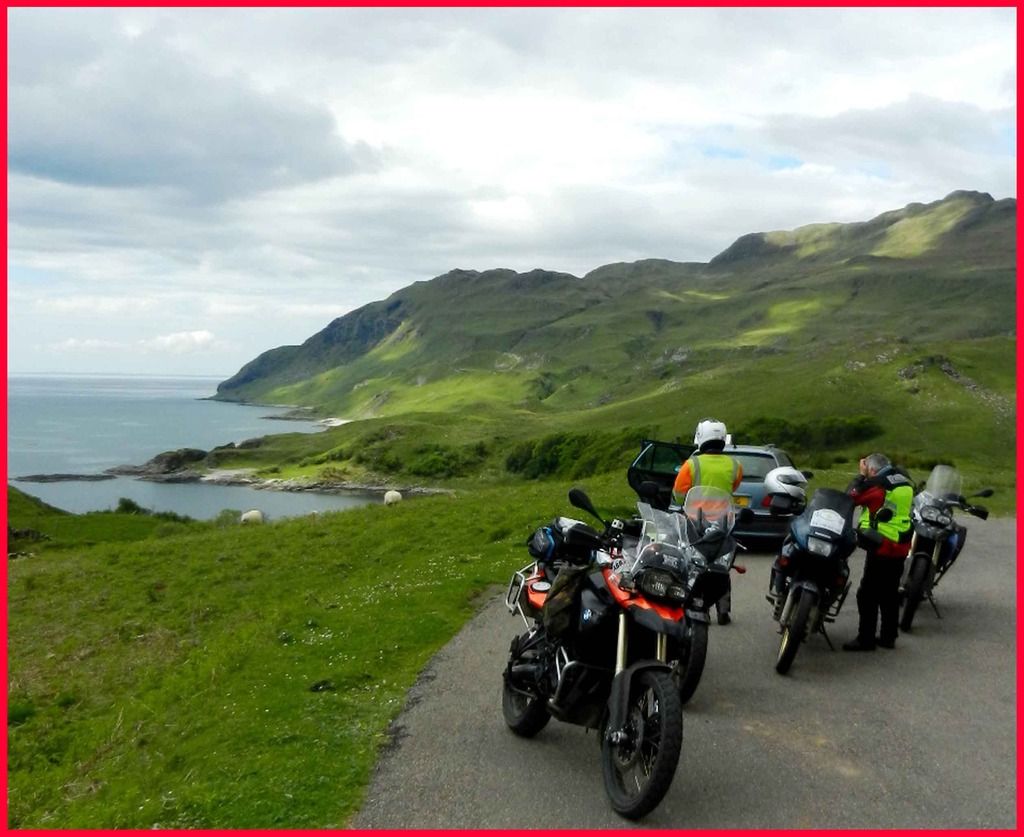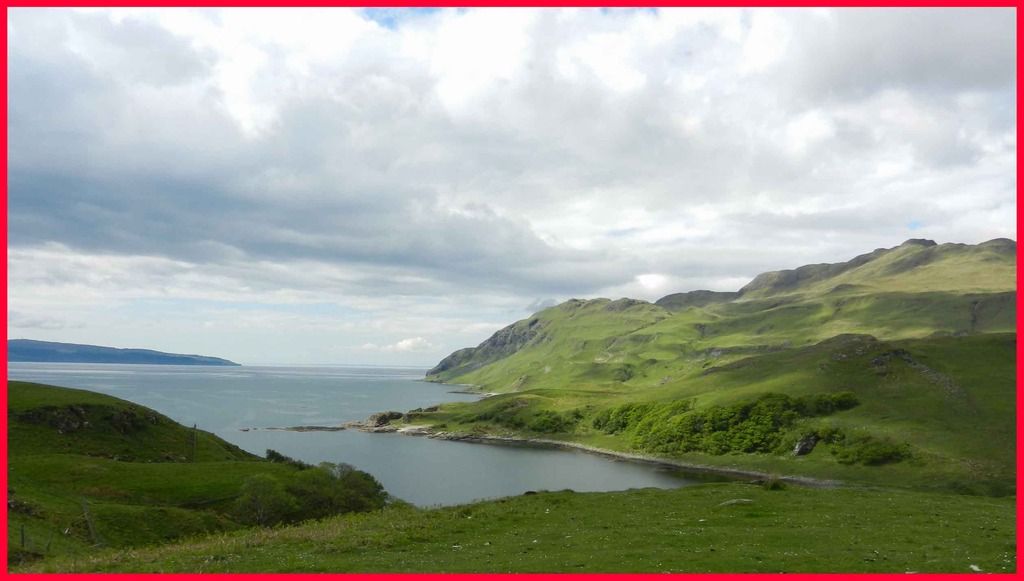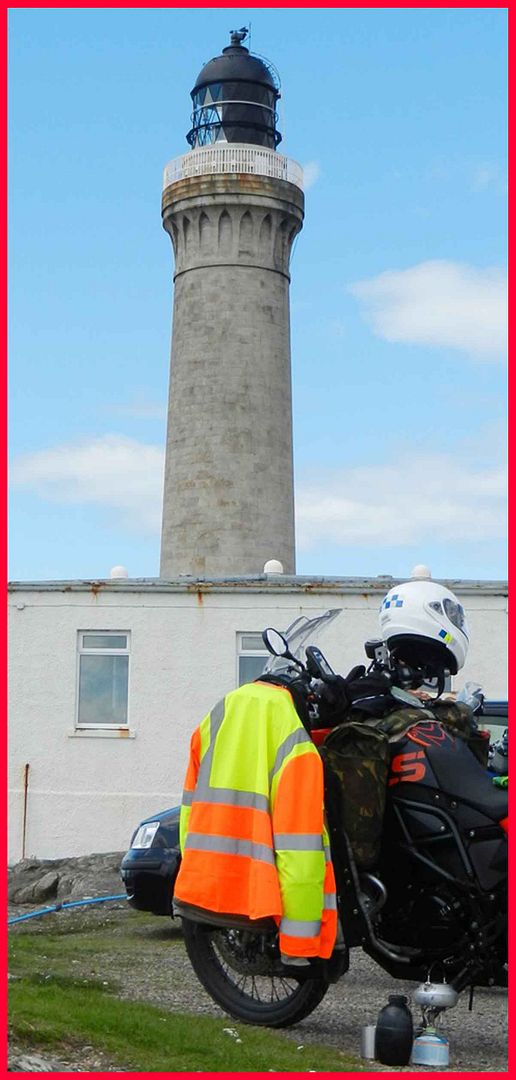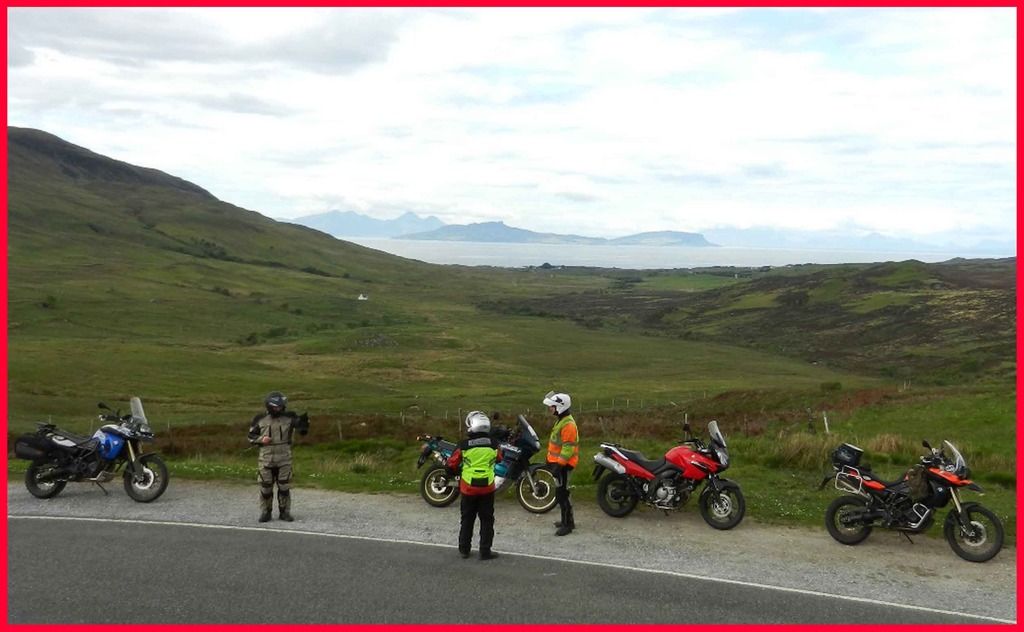 Late into the afternoon of Saturday I switched on my mobile – I'm not one of those that always has his head down & his thumbs flying across the key pad of such a device, to find out that the southern Irish contingent that I'd met at the Paddy Dakar in 2015 where just half an hour away! Oh Feck! :o
Steve T